Information on Porterfield Lake ORV Trail

Porterfield Lake
Pg# 80 (PDF)
Width: 40"
Length: 30.6
Traffic: Little
County Rds Open to ORVs: Yes
Forest Rds Open to ORVs: Yes
ORV Trail, motorcycle-only. Mostly new trail in 2010-2011. New trail is very tight and technical. Quite a few rocks and roots on older trail, new trail not broken in yet. Couple of loop options. Mix of wooded and open (clear cut) areas, some small hills. Modern staging area. Located in Marquette county which allows ORVs on county roads; forest roads generally open.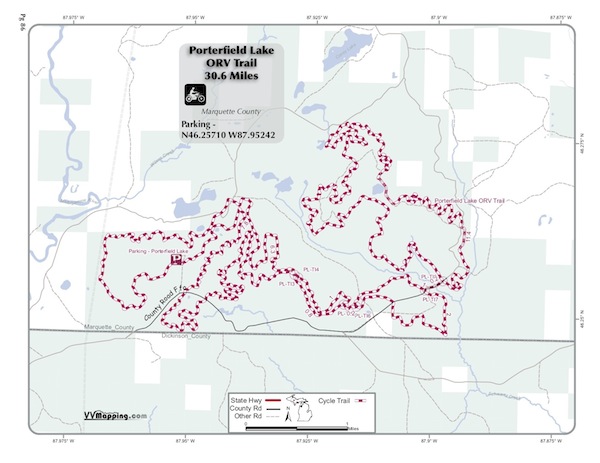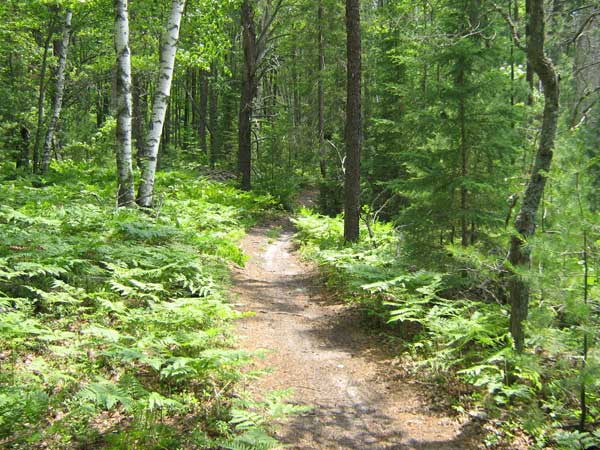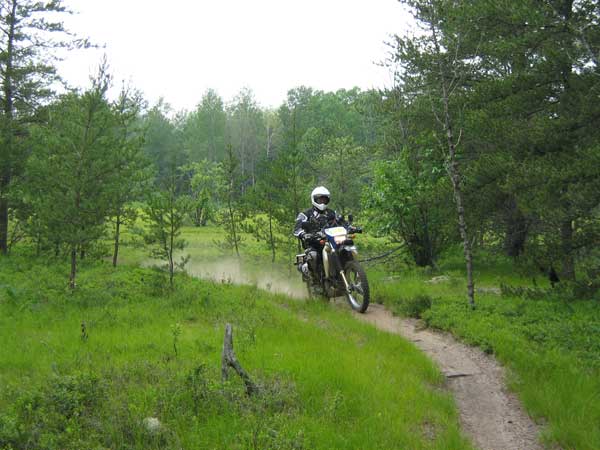 Video of Trail. 3 Minutes, Flash v8 video, 11MB
Information about this page
Information regarding ORV use in Michigan
Trail Guide at a glance
Big Picture of trail locations
Map Book Information
GPS Map Information

This work is licensed under a Creative Commons Attribution-Noncommercial-No Derivative Works 3.0 License