Information on Ivy Branch Trail
Updated 4/5/14



Ivy Branch Trail
Printable Map (PDF)
Length: 46.4 Miles
Community Connector: No
Ivy Branch was opened in summer of 2013. It's currently separated from Little Coal River Trail by the highway, river and railroad, though you are only a stone's through from either on a couple of the trails. There is no connector at this time, but expect one in the future.
This system is unique in the HM trails in that full size vehicles are allowed on many of the trails. There are extreme trails opened, effectively, just for the full size rock crawlers. In our rides, we've not encountered traffic that was different from any of the other HM trails.
Less rocks and more dirt is typical of this trail, much like Little Coal, however there are more of the difficult/technical trailswith a good variety of muddy trails, easy trails and challenging climbs. Currently no single track trails, but like Little Coal, there are paved sections.
The parking area was small and easily crowded and Ranger Station was not complete when we recorded this trail. No official connector, but food is available not far from the parking area.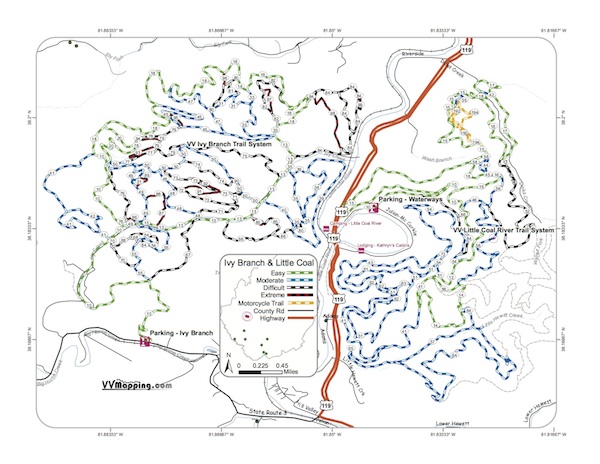 Trail Rating


Length (Miles)

Trail Notes: (to be updated)


Green

Blue

Black

Extreme

Orange
Images of Ivy Branch Trail.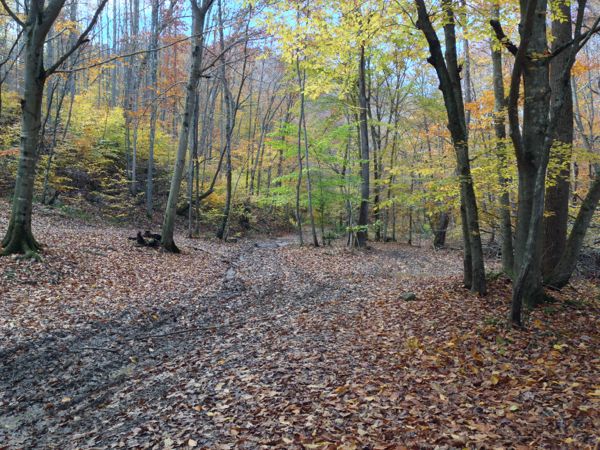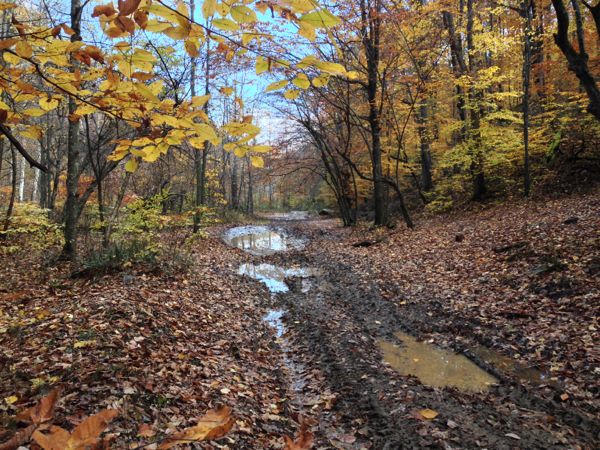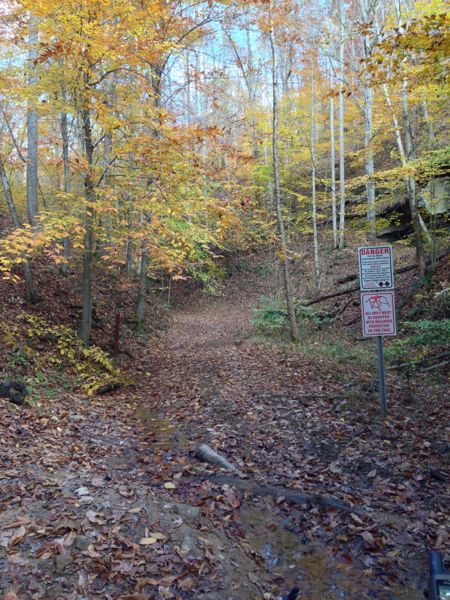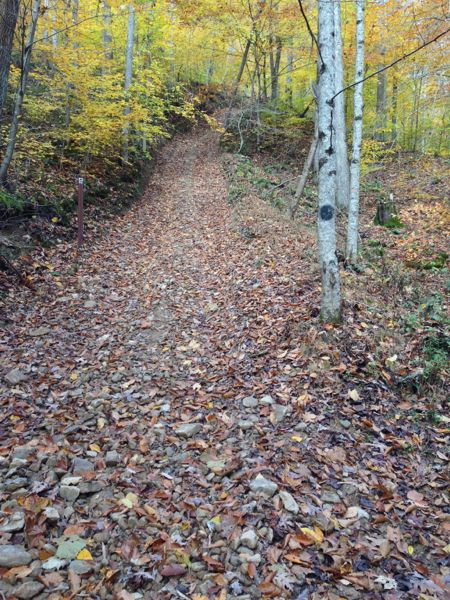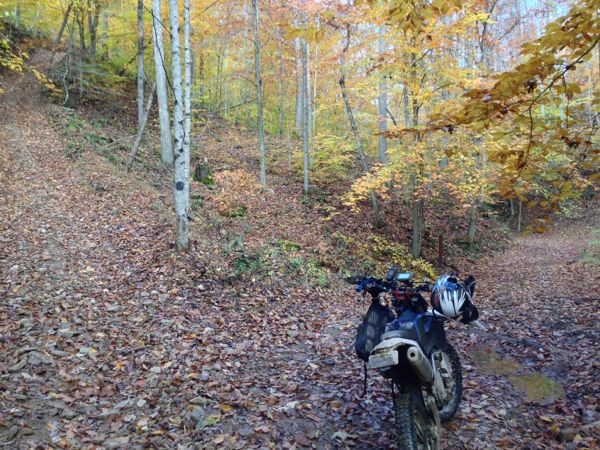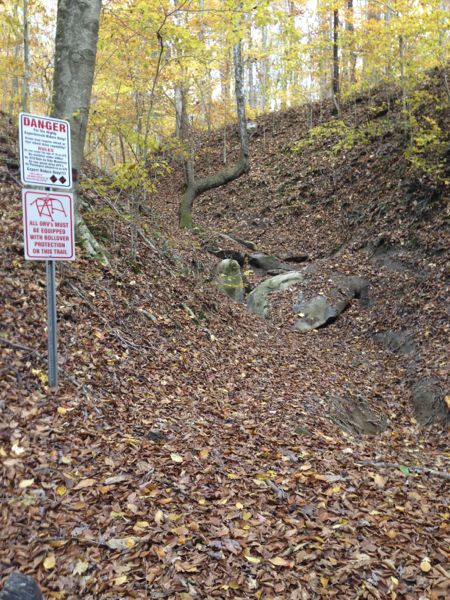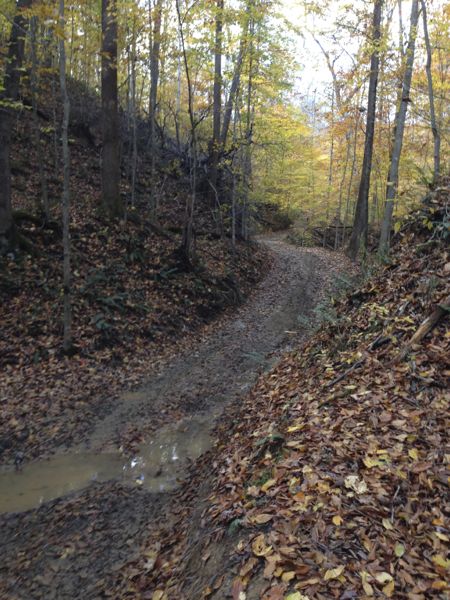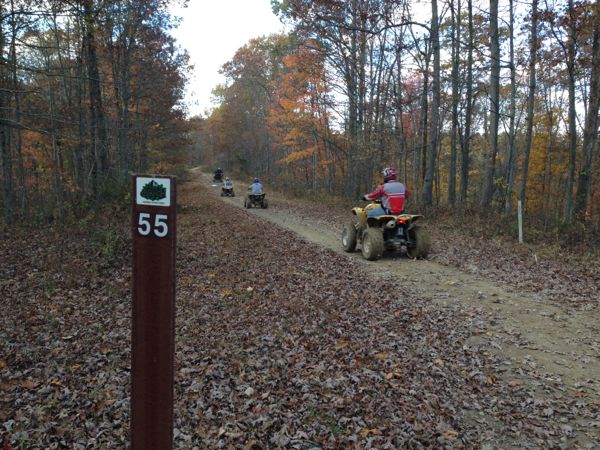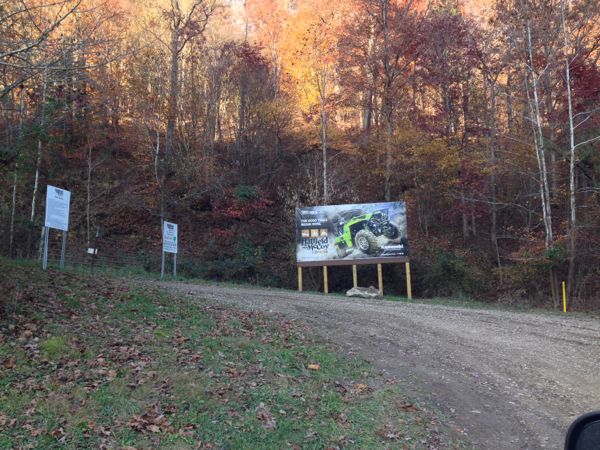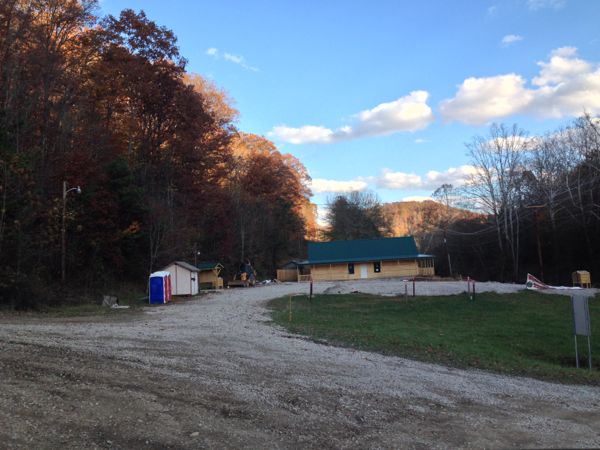 Information about this page
Information regarding ORV use in West Virginia
Big Picture of trail locations
GPS Map Information

This work is licensed under a Creative Commons Attribution-Noncommercial-No Derivative Works 3.0 License