Information on Grand Traverse ORV Trail

Grand Traverse
Pg# 42 (PDF)
Width: 40"
Length: 63.4
Traffic: Little
County Rds Open to ORVs: Some
Forest Rds Open to ORVs: No
ORV Trail, motorcycle-only. Generally flat to rolling trails, some small hills snuck in. Several sections the grader can't get to that are severely whooped, most of the trail is generally light on whoops. Good flowing trail through mostly open mix of hardwood and pine. Trail #4 is the tightest, trails 1-3 are wider 40" trails. Multiple loop options. Uses MCCCT to connect between trails #3 and #4 using county roads. Two small staging areas. Located in Grand Traverse County that allows ORVs on some of their roads. See also Grand Traverse Route.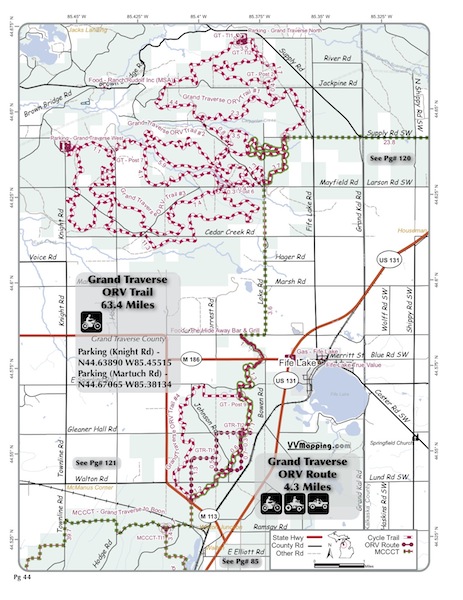 Video of Trail, 6 minutes, Quicktime, 46 MB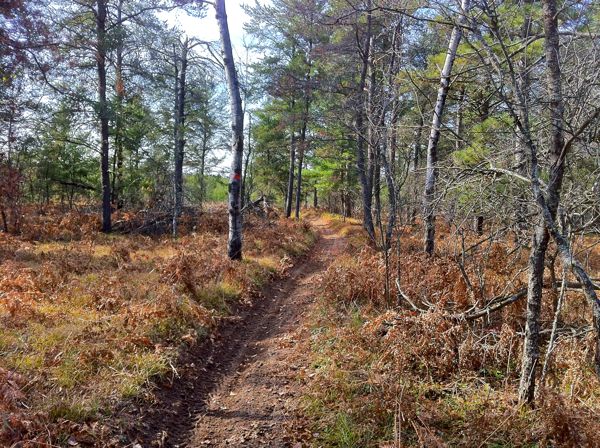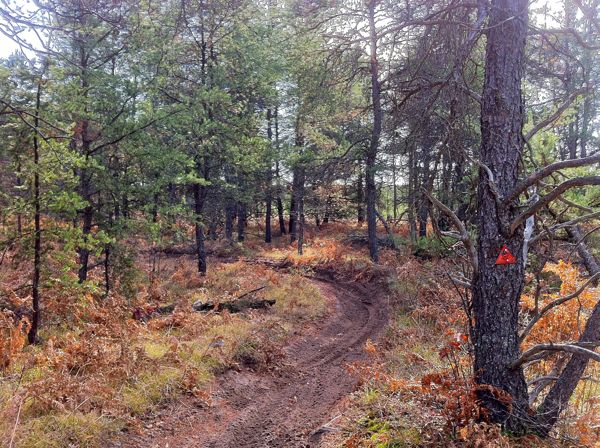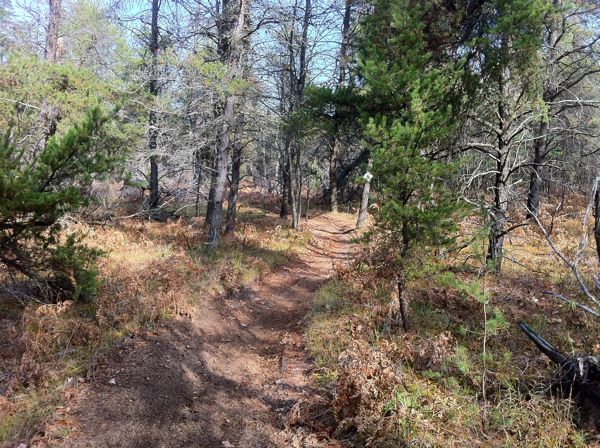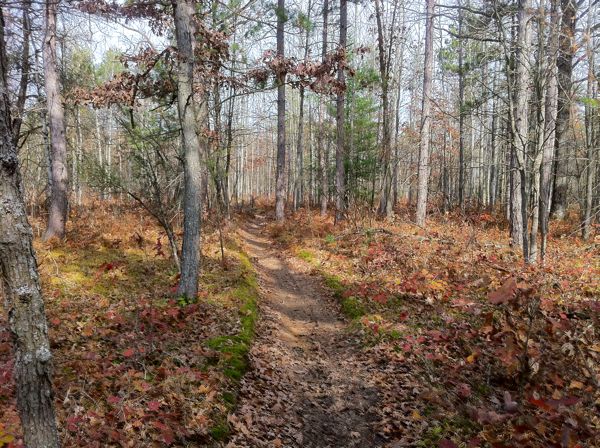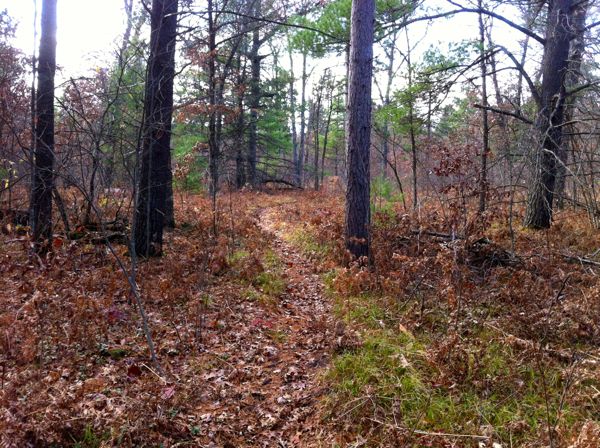 Information about this page
Information regarding ORV use in Michigan
Trail Guide at a glance
Big Picture of trail locations
Map Book Information
GPS Map Information

This work is licensed under a Creative Commons Attribution-Noncommercial-No Derivative Works 3.0 License