Information on Burning Rock Trail
Updated 7/12/12



Burning Rock Trail
Printable Map (PDF), Page with Video of Trail. More Pictures.
Length: 100.5 Miles
Community Connector: No
Burning Rock is not part of the Hatfield McCoy system, although the terrain, layout, design and most other aspects are very similar. There is a separate fee/sticker for use on this system. Most of the trails are easier, similar to Indian Ridge or Pinnacle Creek (it's nearest trail neighbor). Cabins and a large campground are located on site in addition to a store, pavillion and restrooms. A Zip Line as well as ATV/UTV Rentals are available on-site. Some of the trails are very muddy, notably trail 59 locally referred to as the "Amazon" trail due to the dense green foilage and muddy conditions. Most of the single tracks are more flowing and "fun" compared to most of the death-defying single track on the Hatfield McCoy system. While there are rocks, this trail has more soil than rock with a nice mix of shale/slab in addition to squared loose rocks in areas. Several trails closed in 2010/2011 but many more new trails added in the same time frame.
Trail Rating


Length (Miles)

Trail Notes:

95 Black - "Amazon" trail, did not ride, too muddy for bikes; track not actual

166/167 Orange - Did not ride, Trail unridden (difficult to locate trail in leaves); track not actual.

Some of the newer Black and even Blue trails are much more challenging than the rest of the system (notably 94 Black and 68 Blue).

Green

44.3

Blue

37.1

Black

14.1

Extreme

0

Orange

5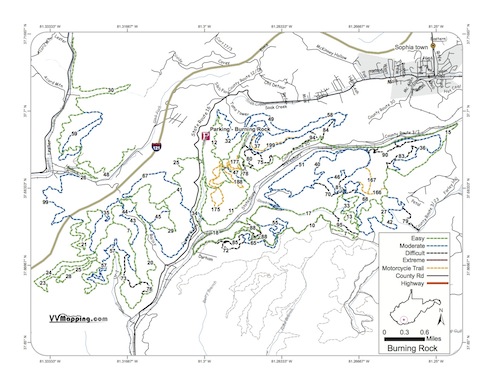 Images of Burning Rock Trail.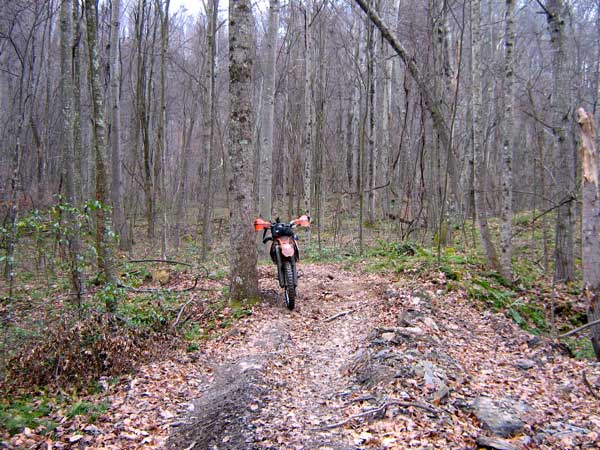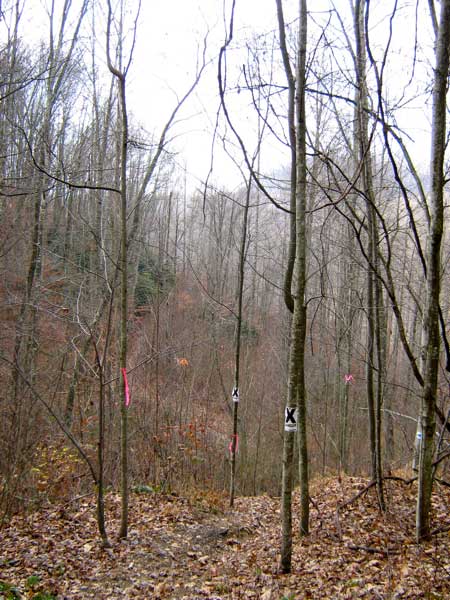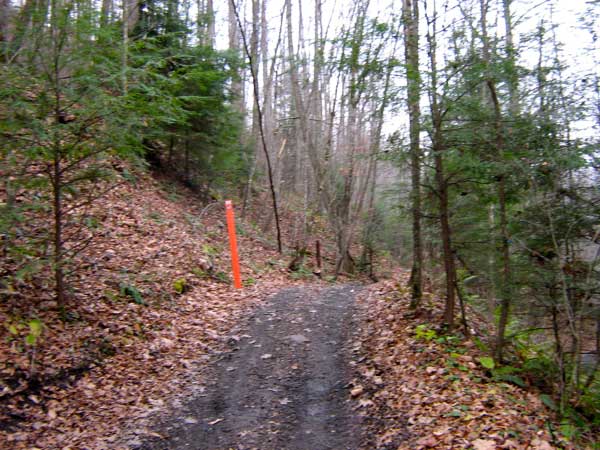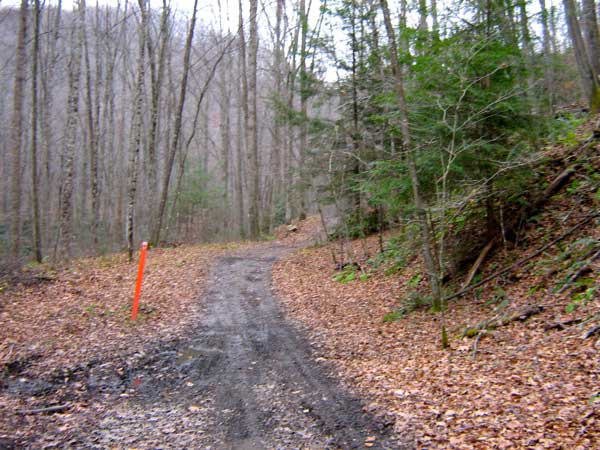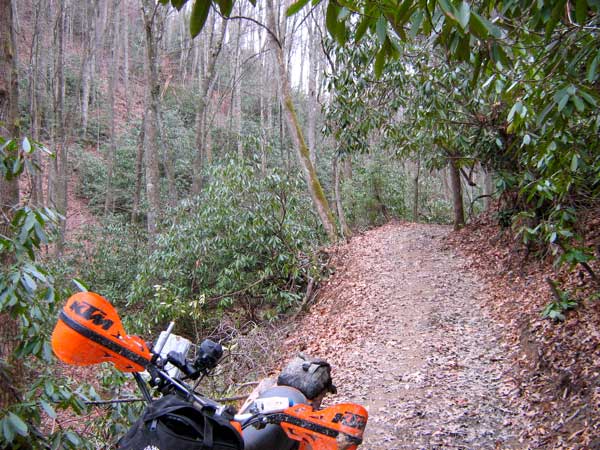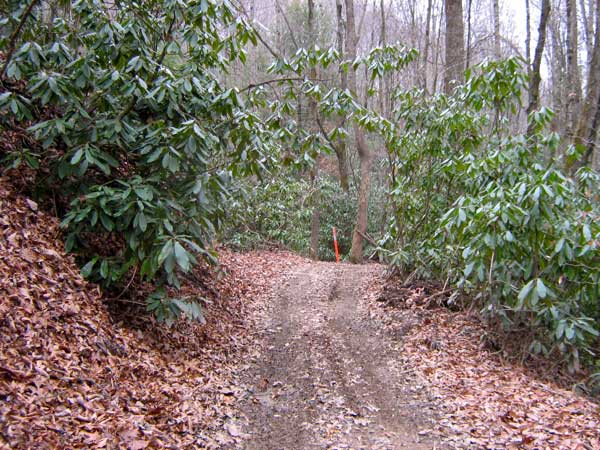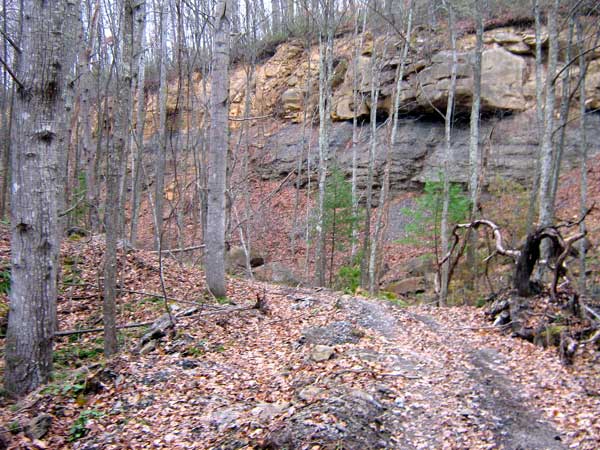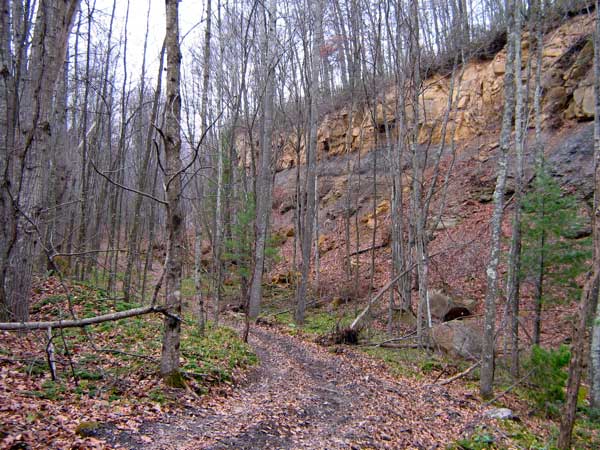 Information about this page
Information regarding ORV use in West Virginia
Big Picture of trail locations
GPS Map Information

This work is licensed under a Creative Commons Attribution-Noncommercial-No Derivative Works 3.0 License