Information on Big O ORV Trail

Big O
Pg# 12-13 (PDF 12, PDF 13)
Width: 40"
Length: 71.3
Traffic: Some
County Rds Open to ORVs: No
Forest Rds Open to ORVs: No
ORV Trail, motorcycle only trail, requires bikes to also be licensed by Secretary of State for all sections. Trail is on USFS land in Lake, Newaygo, Mason and Oceana counties. Generally flat, sandy and wooded. Uses some county road connectors, shares northeast portion of trail with Little O trail which is open to ATVs. Two staging areas on loop. See also the Little O.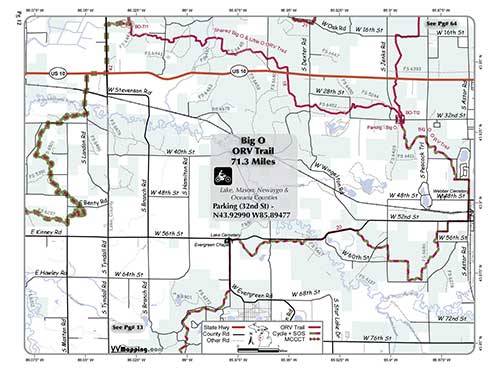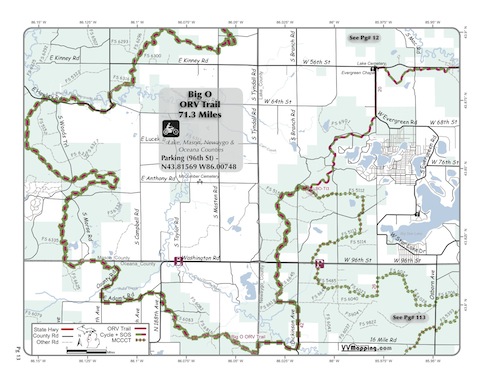 Video of Trail. 4 Minutes, Flash v8 video, 14MB
Information about this page
Information regarding ORV use in Michigan
Trail Guide at a glance
Big Picture of trail locations
Map Book Information
GPS Map Information

This work is licensed under a Creative Commons Attribution-Noncommercial-No Derivative Works 3.0 License