Information on Michigan Cross Country Cycle Trail (MCCCT)

Michigan Cross Country Cycle Trail (MCCCT)
Pg# 95-112 (PDF 95, PDF 96, PDF 97, PDF 98, PDF 99, PDF 100, PDF 101, PDF 102, PDF 103, PDF 104, PDF 105, PDF 106, PDF 107, PDF 108, PDF 109, PDF 110, PDF 111, PDF 112)
Width: 40"
Length: 689
Traffic: Some
County Rds Open to ORVs: Some
Forest Rds Open to ORVs: No
ORV Trail, Route, Roads and Highways. Forms a rough letter "A" in the lower peninsula and connects many trail systems via trail and road segments. County and State Road segments require Secretary of State license. Forest roads, trails and other ORV Trail segments require DNR license. Varies from unused, near "virgin" single track, to paved State Highways. Provides a marked path for street licensed motorcycles to connect various trails in the lower peninsula, or a multi-day ride using just MCCCT. Terminates at M-20 on the White Cloud system, connects northernly to Indian River; terminates at M-61 on the Gladwin system. Cross State Connector terminates in St Helen system and just south of the Grand Traverse System.
The MCCCT covers hundreds of miles. See the separate maps page for more info.
In addition to below, we have more MCCCT photos and video.
Video of MCCCT near north of the White Cloud system. 5 Minutes, Flash v8 video, 20MB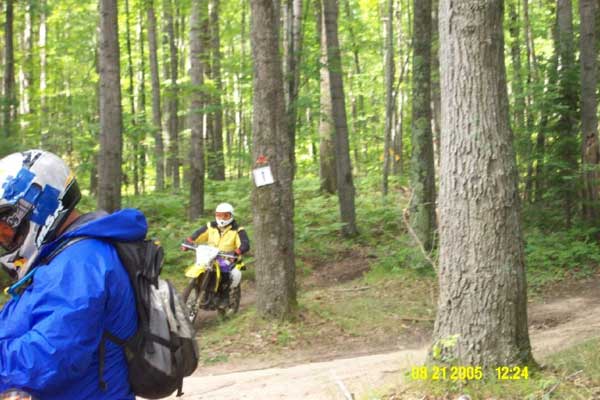 Photo Credit: Dave B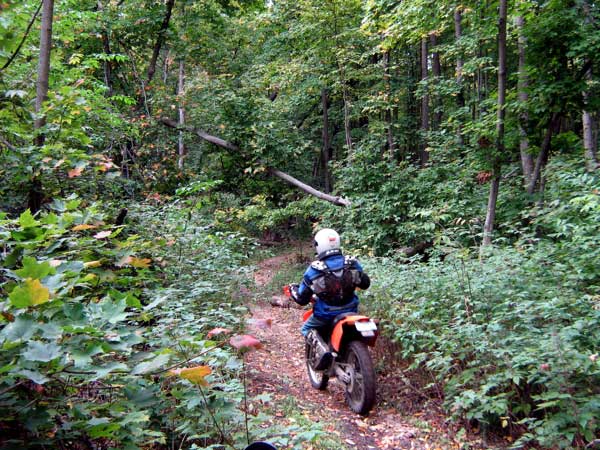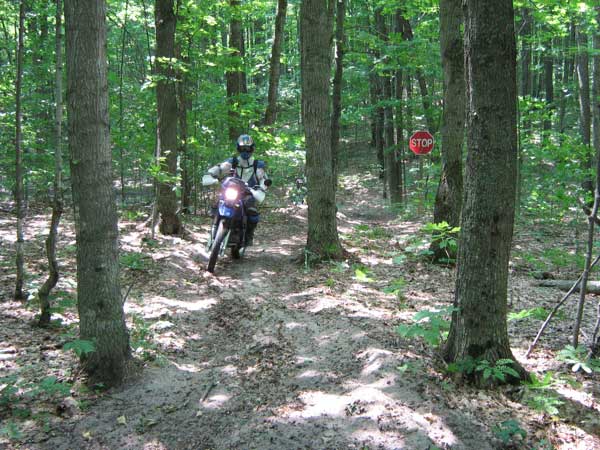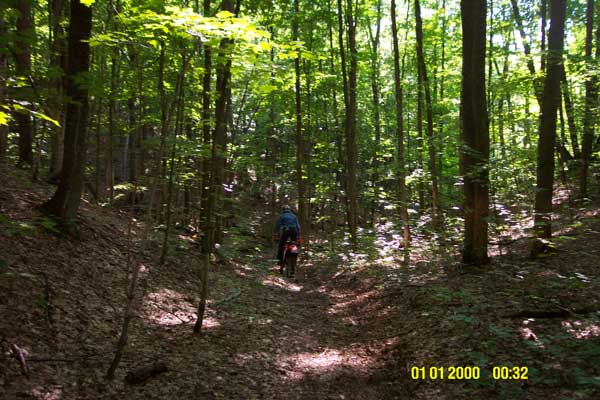 Photo Credit: Dave B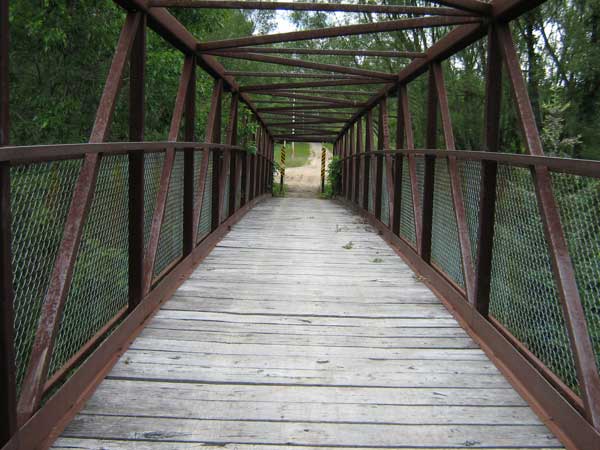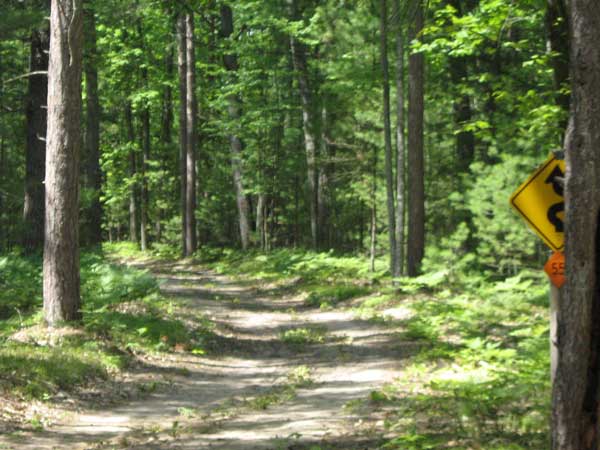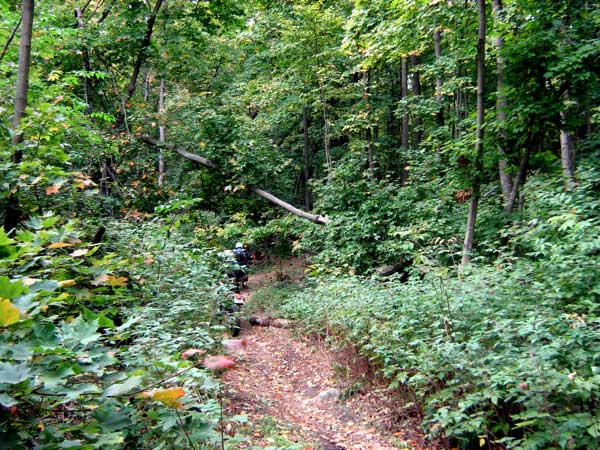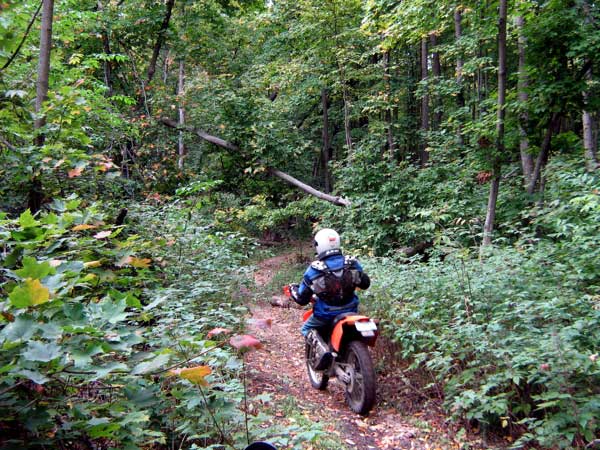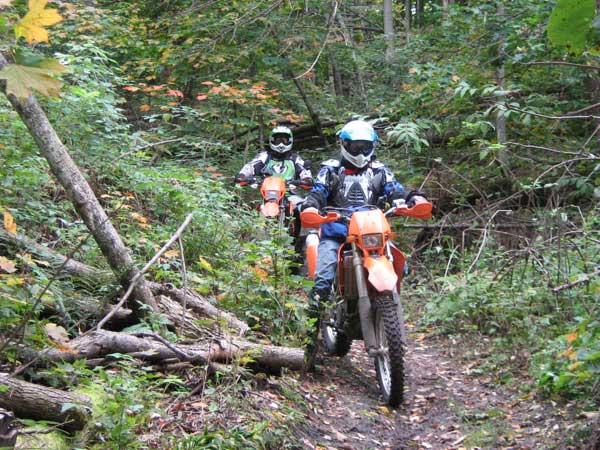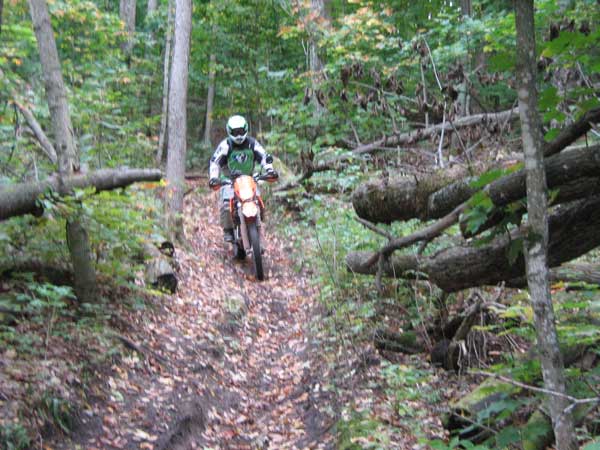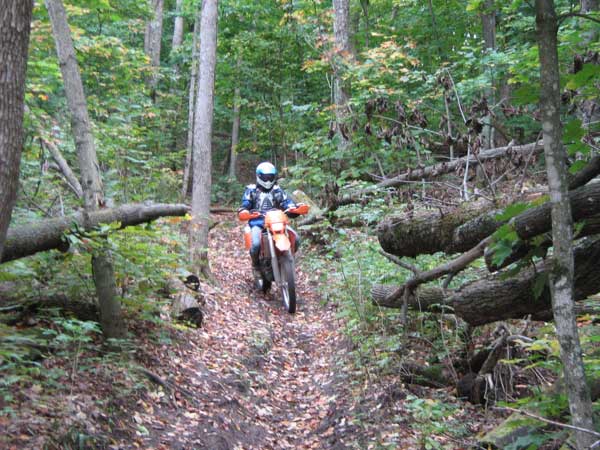 Information about this page
Information regarding ORV use in Michigan
Trail Guide at a glance
Big Picture of trail locations
Map Book Information
GPS Map Information

This work is licensed under a Creative Commons Attribution-Noncommercial-No Derivative Works 3.0 License