Maps for your GPS
Appalachia ORV GPS Maps - ORV Trail Systems in the beautiful Appalachian Mountains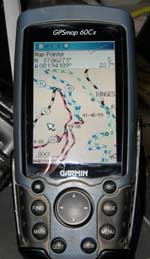 Version 6.6.0 (9/14/18) is available for $40 (price includes tax and shipping).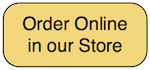 Purchase it online or mail-in with our Order Form (PDF).
Pre-loaded memory card included - Plug into the GPS and GO.
Free updates for first year
Instant download of installation program if you don't want to wait for the card.
Coverage includes Kentucky, Ohio, Tennessee, Virginia, West Virginia, South Carolina & North Carolina and includes the following trail systems:
WV:
[Hatfield McCoy]
Buffalo Mountain
BearWallow
RockHouse
Pinnacle Creek
Indian Ridge
Pocahontas
Warrior
Devil Anse

Burning Rock

KY:
Black Mountain
Wild Cat Adventure
Mine Made Adventure
RedBird Crest
Sheltowee Trace/Renfro Loop
Turkey Bay (Land Between the Lakes)
White Sulphur
Rush Off Road

OH:
[Wayne National Forest]
Hanging Rock
Brushy Creek
Monday Creek
New Straitsville

Perry State Forest
Maumee State Forest
Pike State Forest
Richland Furnace State Forest

TN:
Royal Blue
WindRock
BrimStone
Golden Mountain
Doe Mountain
[Cherokee National Forest]
Trail 81 and 82

VA:
Mountain View
Original Pocahontas
Coal Canyon
Ridge View
Stone Mountain

SC:
Carolina Adventure World
Full road coverage, rivers, lakes, towns and more. Points of interest, parking lots, lodging, gas stations.
Printable copies of the trail maps are available as a free download.
Public Land is shown including State Forests, Parks, Wildlife Mangement Areas, public hunting areas/related and National Forests.
Hundreds of miles of non-motorized trails.
Hundreds of miles of "Outlaw" Trails and forest roads (legally open for riding, but otherwise unmarked) are also included for reference. Please be sure to have permission or know if the trail is legally open for travel. If in doubt, stick to the designated trail systems.
Maps support routing in the computer and GPS. Makes trip planning simpler; have the GPS tell you how to get back to the parking lot with turn by turn directions. See our Routing FAQ.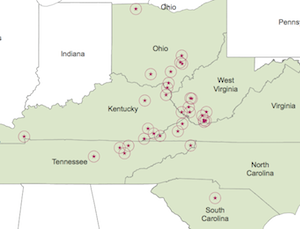 Maps come loaded on a memory card, just plug into your GPS and go.
Map installer included on card can be installed to the computer which will integrate into an existing copy of Garmin's MapSource or BaseCamp software for interaction on the computer with our maps.
Check out the additional GPS Screen Images including as seen on the computer.
This map, like most of ours, was developed by recording with a GPS unit while actually riding the trails and provides full coverage of the entire systems listed.
System Requirements:
Windows based PC or Macintosh for viewing on computer with 500MB of free space.
Garmin or Lowrance Mapping GPS Unit for using the maps
These maps only work with Garmin and Lowrance brand mapping GPS units, please see our list for specific model support and more information.
Please note: individual trails may be closed, renamed or rerouted at the discretion of the Local Trail Authority. Please check for current conditions at the trail head office of each system before riding.
Questions? Please email us with your questions/suggestions.