Information on Atlanta ORV Route



Atlanta
Pg# 1-2 (PDF 1, PDF 2)
Width: 72"
Length: 65
Traffic: Some
County Rds Open to ORVs: Yes
Forest Rds Open to ORVs: No
ORV Route, many loop options. Generally flat and sandy but some small hills and rocks. Portion of ORV Route in unique grid pattern (1/4 mile x 1/4 mile grid) allows for learners to have substantial riding in a small area on hard packed, wooded, terrain. See Atlanta Trail for campground/road/food info.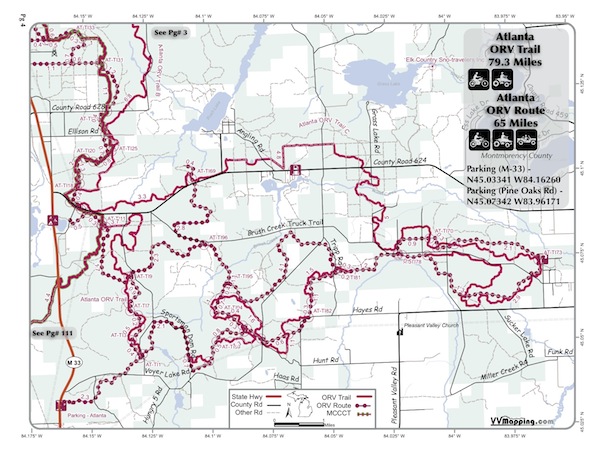 Photo Credit: Ron E.


Photo Credit: Ron E.
Information about this page
Information regarding ORV use in Michigan
Trail Guide at a glance
Big Picture of trail locations
Map Book Information
GPS Map Information

This work is licensed under a Creative Commons Attribution-Noncommercial-No Derivative Works 3.0 License