Maps for your GPS
Note this product has been integrated into our Great Lakes ORV GPS Map and is no longer available as a separate map.
GPS compatible maps of Wisconsin's ORV Trail System
Version 4.5.0 (12/1/13) is available for $40 (price includes tax and shipping).
Purchase it online or use our mail-in form (PDF).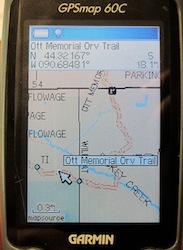 Includes CD with installer and documentation.
Optional memory card with maps already installed (no computer needed with this option)
Free updates for 1 year
Overview of map features plus as seen on the GPS Screen.
Covers all of Wisconsin in 1:24,000 detail. Detailed coverage of the Public Off-Road Vehicle Trail system is included for "Summer Trails". We have personally recorded most of these trails with our GPS units. More accurate than any other product we know of.
Maps are continuously updated with new trails, trail changes and map feature enhancements.
Now you can know where you are on the trail, where the parking lot is, which roads are near by and even which trail intersection is coming up.
This map installer is designed to integrate into an existing copy of Garmin's MapSource. Included is SendMap, a program that allows you to load the maps to your GPS without having MapSource installed.
This map covers all of Wisconsin. It is built on the most recent 1:24,000 scale data and includes highways, roads, water features and various points of interest. It also has public land data including State Forest, National Forest, County Forest and Managed Forest Law sections.
Includes forest road coverage for all of the National Forests in Wisconsin (Chequamegon-Nicolet). Includes their released Motor Vehicle Use Map data to help you identify open/legal roads on National Forest lands.
The ORV Trail System has several types of trails and roads available. These maps show the different ORV Trail, ORV Route and Motorcycle Trails.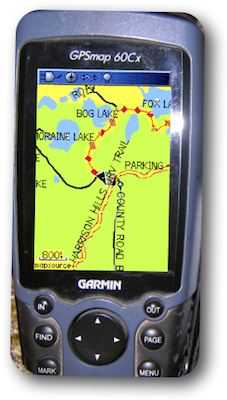 It is segmented by county, so you can load all of the counties or just a couple to suit your needs. They range in size from a few hundred K to a couple megabytes.
System Requirements:
Windows or Macintosh based computer
Garmin Mapping GPS Unit.
200 MB free disk space
Optional microSD or SD memory card with preloaded maps. Skip the computer with this option, just pop the card in your compatible GPS unit; CD still included.
These maps only work with Garmin brand mapping GPS units, please see our list for specific model support and more information.
Questions? Please email us with your questions/suggestions.