Documentation, Help and How Tos
Fixing MapInstall
Need Help? Call or Email: (989)-751-6863 or help@vvmapping.com
---
This TECH NOTE IS NO LONGER RELEVANT; Garmin fixed the bug in versions after 4.2.0.
Version 4.2.0 of MapInstall for Windows, from Garmin, has a bug that prevents it from properly installing maps (only an overview map is sent). It will also not uninstall correctly (another bug).
The Macintosh version does not have this issue, only the Windows version.
To fix, we have to manually delete MapInstall (it is installed with BaseCamp). You can try to uninstall the program through Add/Remove programs first, but in our experience, it must be manually deleted.
Open "This PC" or My Computer. If you can't find this item on your desktop, hold the Windows key down and type "E" (windows key is left of your space bar).
Open Local Disk C; open Program Files (x86), open Garmin, open MapInstall. Right Click on MapInstall.exe and choose Delete.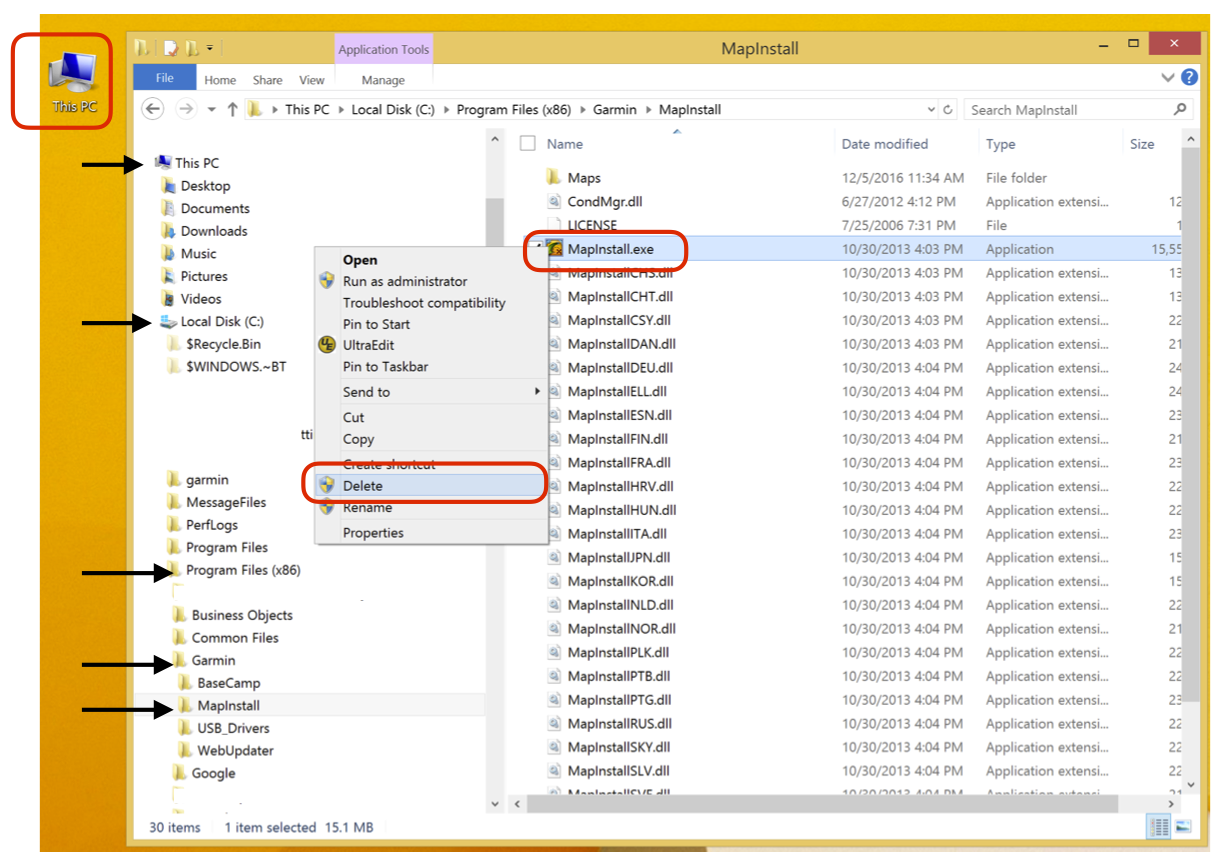 Once removed, download and install the previous version of MapInstall, version 4.0.4 using this link: http://www.gawisp.com/perry/map_utilities/MapInstall_404.exe
MapInstall will launch installing, you can then have it load our maps.
When choosing "Install Maps" from BaseCamp, MapInstall is what is opened.
If the program asks to update in the future, tell it NO.