Documentation, Help and How Tos
Downloading from our Store
Need Help? Call or Email: (989)-751-6863 or help@vvmapping.com
---
Download links are provided on your order detail page in our online Store.
An account was created when our GPS Maps were purchased. You may have created this account or our Store may have created one for you.
Your email address will be the login ID. If you didn't create an account, you'll need the Store to create and email a password to you. Note that this email is frequently marked as spam and put in your junk mail folder or deleted for you. We can help if this is the case, please call or email us (as above) if you are not able to find the password reset email.
Open our website: http://www.vvmapping.com and click on the Store link on the left side.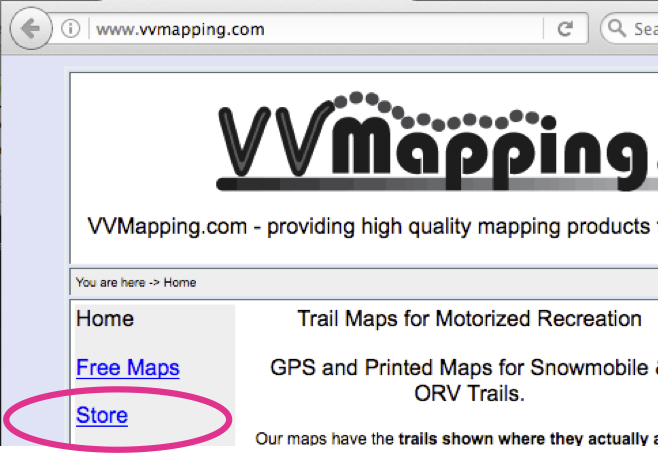 On our Store page, click on the Log In link in the upper right of the window.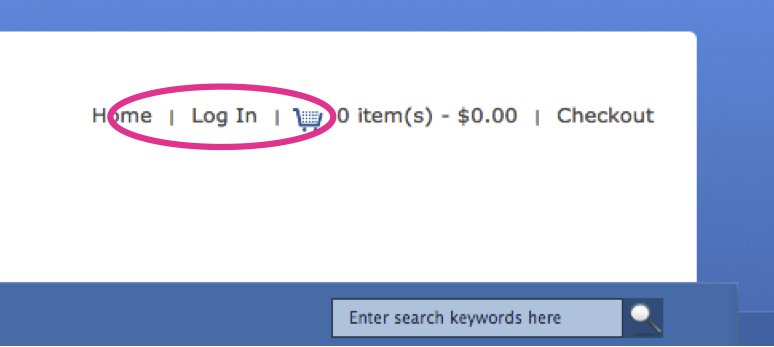 Enter your Email address and password.
You can have the Store generate a new password and email it to you by clicking the "Forgot your password?" link.
Check your spam folder if you use the forgot password link and don't see an email within a couple minutes.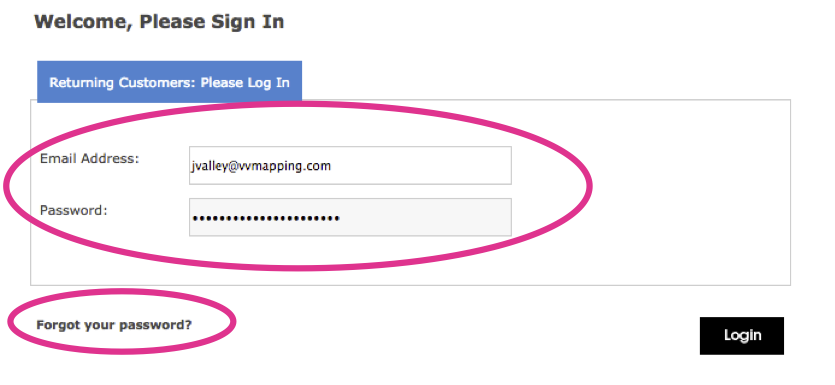 Once logged in, click "My Account" at the top right of the window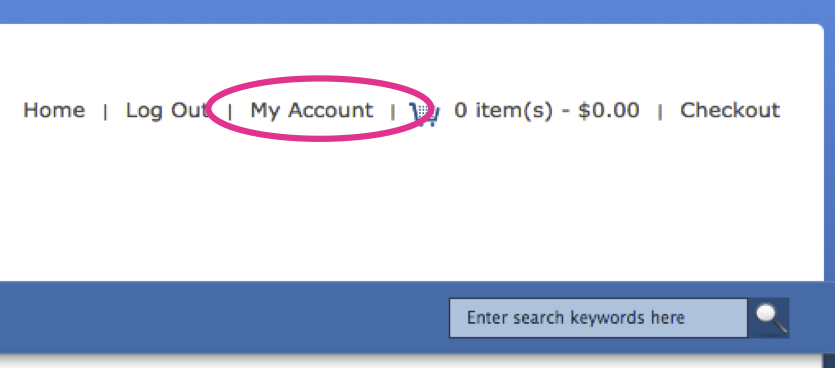 Your orders are listed on the My Account Information page.
Click the View button on the right side to see the order details and access the download links.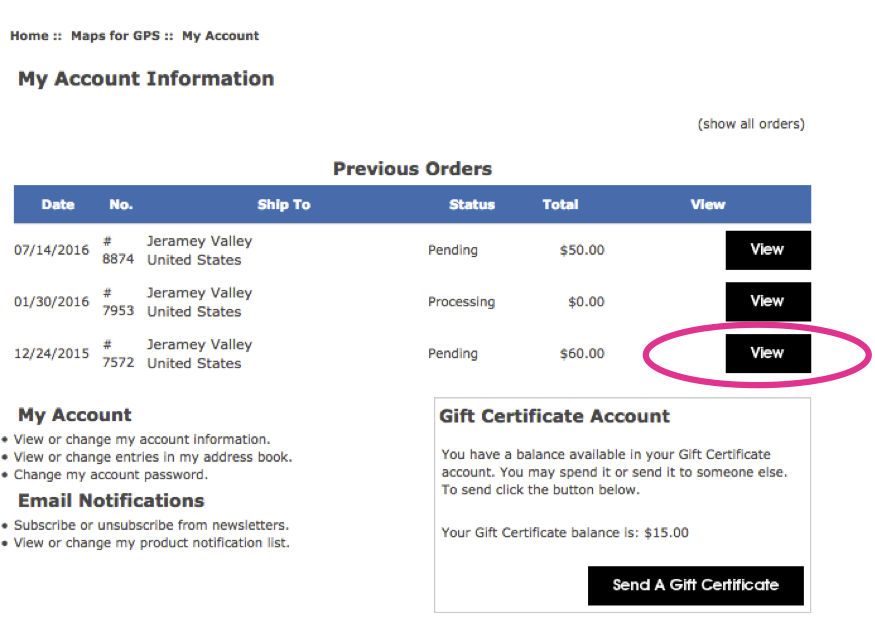 Download links for each of the installation programs are listed (will vary by which options were checked during purchase).

Click the Download button on the right to download the installation program. Your browser window may need widened to see the download button.

Links that end with "DMG" are for Mac; if they end with "EXE" they are for Windows.

Computer Install is for installing maps to the computer.
Card Install is for installing maps to your own card for Garmin GPS units.
Card Install Lowrance is for installing to a card for Lowrance GPS units.